I don't know the first thing about psychedelics. Rather, that's what I would have been saying back in 2020 when the psychedelics sector was experiencing an unprecedented breakout period. Maybe it was because of mainstream media or perhaps it was my nagging parents, but I have always feared psychedelics. Back in my youth, the Devil's Lettuce was able to work its way into my heart, but I had decided I would rather die than roleplay as Mario. To some extent, I still fear psychedelics.
However, having worked for Equity Guru for over a year now, I experienced an eye-opening realization regarding the psychedelics sector. Without the use of any psychedelics. Impressive, I know. Through countless hours of research, I came to understand that psychedelics won't kill me, misuse and miseducation will, just like any other substance. While this wasn't the most profound realization, it was one that the markets had come to almost simultaneously in 2020. Why?
On October 26, 2020, COMPASS Pathways (CMPS.Q) announced its listing on the NASDAQ Stock Exchange following a successful $146.6 million Initial Public Offering (IPO). For context, COMPASS is a mental health care company focused on accelerating patient access to evidence-based innovation in mental health. As you probably could have guessed, this includes psychedelics. 
"We are on a mission to transform mental health care and I know that every member of our 60-person team shares our strong sense of purpose and our determination to reduce the personal and economic burden of mental health suffering," saidGeorge Goldsmith, CEO and Co-founder of COMPASS.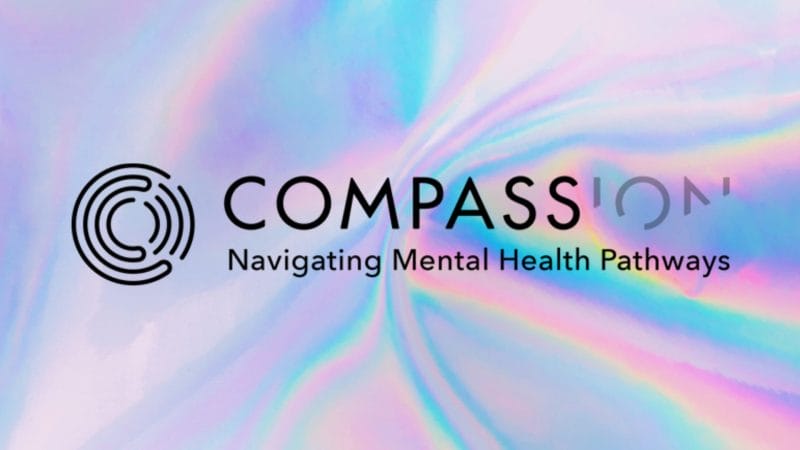 COMPASS was essentially a pioneer of the psychedelics sector. The company is credited for the development of a new model of psilocybin therapy, whereby COMPASS' synthetic psilocybin, COMP360, is administered in conjunction with psychological support, otherwise known as psychedelic-assisted therapy. However, it isn't as simple as handing a patient psychedelics and calling it a day. There are numerous hoops a company needs to jump through first.
COMPASS did exactly that. On October 23, 2018, the Company received Breakthrough Therapy designation from the US Food and Drug Administration (FDA) for its COMP360 for treatment-resistant depression (TRD). Shortly after, COMPASS conducted various studies, including its Phase II/B trial for the treatment of TRD in the United Kingdom (UK), Netherlands, Canada, the US, and Ireland.
With this in mind, COMPASS put in the work to become the first psychedelic drug company to go public on a major US exchange. Similarly, in the same year as COMPASS, Mind Medicine Inc. (MMED.NE) became the first psychedelics company to go public on Toronto's NEO Exchange. In addition to its experiential therapies utilizing psychedelics, MindMed's 18-MC drug candidate uses ibogaine, a psychoactive substance, to treat addiction.
Exemptions & Licences
Keep in mind that COMPASS and MindMed are just two companies in a sea of companies occupying the sector. Since going public, both companies have demonstrated the versatility of psychedelics through the treatment of different mental illnesses, including addiction, ADHD, anxiety, TRD, and PTSD, to name just a few. With every new clinical study conducted by these companies, the disorienting fog that once surrounded the term "psychedelics" has begun to lift.
As a result, even governments have started to acknowledge the potential benefits of psychedelics. For example, in August 2020, the Minister of Health granted four individual Canadians a Section 56 Exemption permitting the use of psilocybin for cancer treatment. I have talked about the Section 56 Exemption briefly before but in summary, this exemption permits medical professionals to prescribe controlled substances without legal consequence for the treatment of patients with treatment-resistant conditions.
These controlled substances are listed under Health Canada's Controlled Drugs and Substances Act (CDSA). Since 2020, Health Canada has received an influx of Section 56 Exemption applications, many of which have been given to healthcare practitioners for training purposes, as well as institutions and companies conducting psychedelic research. Some governments have even pursued Section 56 Exemptions for the decriminalization of small amounts of controlled substances.
Similar to a Section 56 Exemption, a Health Canada Dealer's License enables research organizations and companies to legally possess and perform various activities. So, what's the difference between a Section 56 Exemption and a Health Canada Dealer's License. Well, the processes associated with the extraction and purification of psychedelics are not included in a Section 56 Exemption. With this in mind, a Section 56 Exemption is ideal for patients seeking compassionate access to controlled substances.
Special Access Program
Arguably the most important development in favor of psychedelics was the regulatory amendments to Health Canada's Special Access Program (SAP) on January 5, 2022. Through the SAP, health care professionals are able to request a drug that is not available for sale in Canada. However, this drug may only be used for the treatment of patients with serious or life-threatening conditions where conventional treatments have failed, are unsuitable, or are not available in Canada.
With this in mind, Health Canada's amendment to the SAP earlier this year allows physicians to request access to restricted drugs, including psychedelics, through the SAP for eligible patients. It is worth noting that not all requests made through the SAP will be approved, however, this still represents a monumental achievement for Canada's psychedelic sector.
According to Health Canada, to obtain market authorization for a psychedelic drug in Canada, evidence is required to support the drug's safety and efficacy. Furthermore, all clinical trials require that the administered investigational product is of consistent quality and dosage. This is achieved by manufacturing products in accordance with Good Manufacturing Practices (GMP). Bearing all of this in mind, GMP-certified companies with a Health Canada Dealer's License are few and far between.
Filament Health Corp.
$30.48M Market Capitalization
Filament Health Corp. (FH.NE) is a clinical-stage natural psychedelics drug development company driven by the belief that safe, standardized, naturally-derived psychedelic medicines can improve lives. With this in mind, Filament is building a comprehensive platform to support the treatment of mental health conditions through administering natural psychedelic drug candidates during FDA authorized human clinical trials.
The Company has also developed its own proprietary technology capable of producing stable, natural psilocin in addition to psilocybin. Furthermore, through Filament's wholly-owned subsidiary Psilo Scientific Ltd., the Company operates one of the first GMP facilities in the world to also have a Health Canada Dealer's License, providing Filament with a range of benefits including in-house trials and distribution of IP and drug candidates.
On July 29, 2021, Filament announced that it had been granted an amendment to its existing Health Canada Dealer's License. This amendment allows the possession, production, research, supply, export, import, and delivery of all remaining controlled natural psychedelic substances. This includes substances like N, N-dimethyltryptamine, and mescaline, among others.
Moreover, on August 3, 2021, Filament was issued the first-ever patent for the extraction and standardization of natural psilocybin by the Canadian Intellectual Property Office (CIPO). This major achievement demonstrates the validity of Filament's proprietary technology, but it doesn't stop there. Since then, Filament has been granted two additional patents by the CIPO and one by the United States Patent and Trademark Office (USPTO).
The Company's most recent patent issuance from the CIPO was announced on April 27, 2022. Using its proprietary technology, Filament has overcome many of the boundaries associated with traditional natural extraction. This includes crop-to-crop and flush-to-flush variability, poor yields, stability, and repeatability. With this in mind, Filament possesses a unique foothold in the psychedelics market by focusing on natural psychedelics.
Why is this important? A study published in the Journal of Consumer Research (JCR) found that consumers believe natural products are safer and less potent. Subsequently, research demonstrated that consumers cared more about safety and less about potency. That being said, Filament's natural drug candidates will likely reach a larger demographic of consumers as the preference for natural products continues to grow.
Market Outlook
Sure, the psychedelic market has plummeted since the "Shroom Boom" first occurred in 2020. However, I wouldn't necessarily say this speaks for the inherent value of the market itself. In reality, psychedelics stocks have "tanked" as a result of the market's correction. Investors have taken their rose-tinted glasses off and come to the realization that Rome wasn't built in a day. If anything, the psychedelics sector is comparable to the pharmaceutical sector.
As promising as psychedelics are, extensive research and clinical trials are still necessary for any drug candidate to receive approval. Whether you are a psychedelics company or an oncology company, this holds true. If despite all this you are still interested in the psychedelics sector, I suggest you do some digging and find a company with an evidence-based portfolio.
With a Health Canada Dealer's License, a GMP-certified facility, several patents, and a strong pipeline of drug candidates, Filament appears to check all the boxes. Furthermore, Filament has established numerous licensing agreements for various clinical trials. Overall, the valuation of many psychedelic stocks has dropped, creating an entry point for those interested in the market. Personally, I am not expecting any sizeable developments to occur in the space for a while, but now might be the best time to stake your claim.
Filament's share price opened at $0.14 on May 11, 2022, and closed at $0.14.