Overview
Awakn Life Sciences (NEO:AWAKN,OTCQB: AWKNF) is a biotechnology company with clinical operations researching, developing, and delivering psychedelic medicine to treat addiction. It is the only company in the world providing evidence-backed ketamine-assisted psychotherapy for alcohol use addiction (AUD) through its near term Ketamine for Reduction of Alcoholic Relapse (KARE) protocol.
"For the sake of the millions of people in the world who could be helped, it's time to say there should be no limits to the therapeutic research we do with these drugs," says Prof. David Nutt, Head of Research at Awakn, in his TEDx Talk, "How can illegal drugs help our brains".
Addiction and mental health currently stand as the fifth leading cause of illness worldwide, affecting 20 percent of the global population and rising by 13 percent in the last decade. In treating these conditions, science and medical professionals are looking for a more robust form of therapy in psychedelics.
With positively shifting legal frameworks surrounding research and development of revolutionary psychedelic and biotech-based treatments, investors could see significant market growth in the upcoming years. The global substance addiction treatment industry is valued at US$17.5 billion per annum and is forecast to increase to US$31.5 billion per annum by 2027. The US and Europe combined, account for 70 percent of this market.
Awakn who are focused in this area, have a dual strategic focus of researching and developing psychedelic drugs, therapies, and enabling technologies to treat addiction and delivering psychedelic treatments for addiction in clinics in the UK and EU, and through licensing partnerships beyond the UK and EU.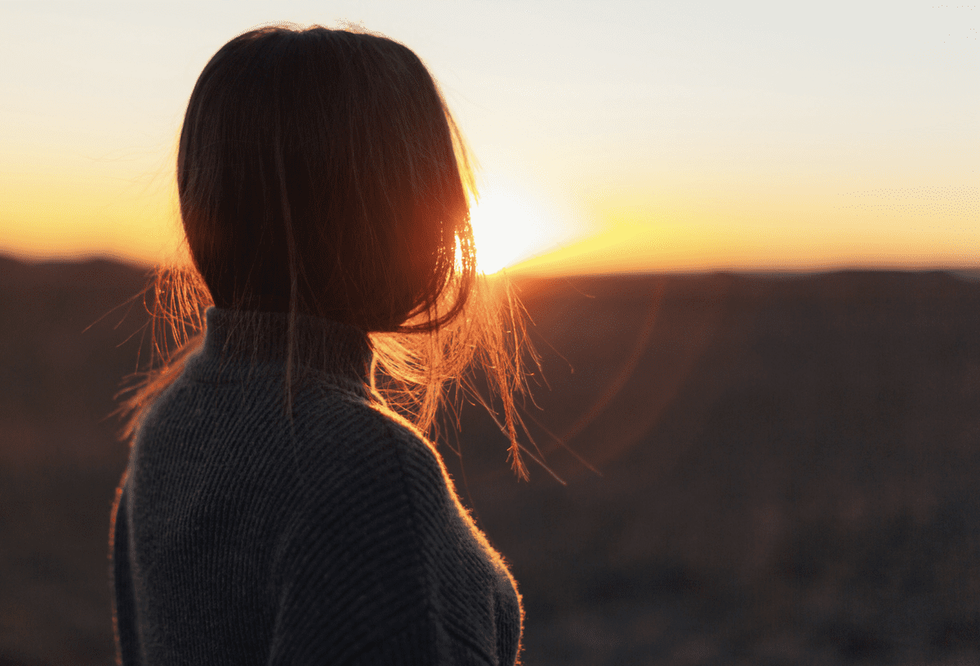 In early 2021, as part of its Development division, the company initiated a new chemical entity (NCE) program with its research partner, Evotec SE (FSE:EVT, OTCBB:EVTCY) and leading the program is the world's expert on psychedelic research, Prof. David Nutt. Prof. Nutt is currently the Edmund J Safra Professor of Neuropsychopharmacology and Head of the Centre for Neuropsychopharmacology in the Division of Brain Science in Imperial College London, and Chair of DrugScience. Prof. Nutt is also Chairman of Awakn Life Sciences' Advisory Board and their Head of Research.
Awakn Life Sciences is focused on becoming a prominent clinical biotech company with its Delivery division set to stand as the dominant psychedelic medical clinics platform in the UK and the EU. This business model aims to generate revenue while providing access to patients and ensuring that the company has a deep and relevant data set.
"Awakn Life Sciences is uniquely positioned to take a leadership role in this emerging industry. We've got an incredibly strong drug development and therapy development pipeline, specifically targeting addiction," commented Awakn Life Sciences CEO Anthony Tennyson.
The following steps for the company include exciting first stages of NCE drug development programming and Awakn Digital's advanced analytics program. Additionally, the company intends to open the doors of several strategically positioned clinics in Bristol, London and Manchester, UK this year, with the aim of having 20 clinics throughout the UK and Europe by 2024.
Awakn Life Sciences' Company Highlights
Awakn Life Sciences is a biotechnology company positioned to become a leader in clinical research, development and delivery of psychedelic medicine to treat addiction and other mental health conditions.
Awakn's strong partnerships with notable players in the biotech and psychedelic space enable the company to expand its global reach through licensing and engagement with addiction treatment practitioners.
Its clinic platform is set to become the leading UK and EU medical psychedelic clinic platform where there is a population of 400M and GDP over C$25 trillion.
Awakn has initiated a new chemical entity (NCE) program with its research partner, Evotec, with the world's expert on psychedelic research, Prof. David Nutt, leading the program, having acquired six years of proprietary data from Prof. David Nutt.
Awakn Life Sciences has a strong management and scientific team with years of combined experience in related industries, including technology, healthcare and psychedelic research.
Acquire Axonklinikken AS ("Axon"), a leading ketamine-assisted psychotherapy clinic in Norway, which will be renamed Awakn Clinics Oslo AS. Dr. Lowan Stewart will be appointed as Regional Director for the Nordics and Managing Director Awakn Clinics Oslo AS.
Awakn Clinics Bristol received Care Quality Commission's (CQC) formal approval to begin treatments.
Awakn Life Sciences' Complementary Divisions
Awakn has two divisions, Development and Delivery, each of which has two business areas within.

Awakn Research
The company operates a portfolio of New Chemical Entity drug development and clinical trials planned and focused on the treatment of Addiction. Awakn's drug and therapy development team consists of leading experts in drug development, psychotherapy and scientific research who specialise in mental health and addiction. Its near and medium-term clinical trials aim to secure marketing authorization for ketamine and MDMA to treat Alcohol Use Disorder (AUD) in the UK and EU.
Long-term plans include New Chemical Entity drug development of the next generation of patentable psychedelic medicines focusing on the treatment of addictions such as AUD, opiates and other behavioural addictions.
Awakn Development
Awakn Development works to enable technologies to improve the effectiveness of psychedelic-assisted psychotherapy in treating Addiction. 2021 plans include data capture to track identity transformation during psychological therapy using advanced data analytic techniques.
The future plans for Awakn Digital involve natural language processing to understand variables that lead to identity transformation and predictive & supportive analytics to develop and commercialize analytic data to support psychedelic-assisted psychotherapy practitioners.
Awaken Clinics
Providing hope for those for whom the status quo is not working by combining the proven therapeutic potential of psychedelics with psychotherapy to treat Addiction and other mental health conditions.
Each Awkan Clinic will be owned and operated by Awakn, will be led by a consultant psychiatrist, will deliver ketamine-assisted psychotherapy in the near term, and will utilize MDMA when Awakn secures marketing authorization.
Awakn intends for extensive clinical expansion across the UK and EU, with a target of 20 clinics by the end of 2024.
Awakn Partnerships

Awakn utilizes strategic partnerships to scale its reach beyond core territories through licensing agreements and branching networks, which enable addiction treatment practitioners to deliver the Awakn methodology. These partnerships utilize protocols & therapy manuals, training, clinical best practices and data & analytics to create better patient outcomes at every level.
Awakn Life Sciences' Management Team
George Scorsis – Chairman of the Board
George Scorsis has 15 years of experience leading companies in highly regulated industries to rapid growth, including alcohol, energy drinks and, most recently, medical cannabis. He was the former president of Red Bull Canada and was instrumental in restructuring the organization and growing the business to CAD$150 million in revenue.
Anthony Tennyson – CEO
Anthony Tennyon is an experienced financial services industry executive with ten years in international strategy, commercial leadership roles with Aon plc and five years with Merrill Lynch and Bank of Ireland. He holds an MBA in Strategy and Finance and an MSc in Technology from UCD, Ireland's top-ranked business school.
Dr. Ben Sessa – CMO
Dr. Ben Sessa has specialist training as a child and adolescent psychiatrist and is interested in the developmental trajectory from child maltreatment to adult mental health disorders, including adult addictions. Sessa's joint interests in psychotherapy, pharmacology and trauma have led him towards researching the subject of drug-assisted psychotherapy using psychedelic adjuncts. In the last 15 years, he has been part of scientific and clinical studies administering LSD, psilocybin, ketamine, MDMA and DMT to patients and volunteers.
Stephen Page – Non-executive Director
Stephen Page has worked as chief executive and board level in the UK healthcare for over 30 years, most noticeably leading Priory Healthcare, the largest network of mental healthcare hospitals and clinics in the UK, through a period of rapid expansion and market dominance. He has led and successfully grown organizations in public and private sectors, including Oxleas NHS Trust in London, Nestor plc and Acorn Care and Education.
Prof. John Papastergiou – Non-executive Director
Professor John Papastergiou is a highly regarded pharmacist and clinical research scientist who has served as an advisor to several leading pharmaceutical organizations, including Bayer, Pfizer, GSK and AstraZeneca.
Jonathan Held – Chief Business Officer
Jonathan is a chartered professional accountant with CFO-level experience for private and public companies. He has worked in several sectors, including technology, biotech and natural resources, both domestic and international and has been involved in numerous successful public market transactions, including initial public offerings, reverse takeovers and financings.
Kate Butler – Chief Financial Officer
Kate Butler is a highly skilled finance leader with extensive experience in the biotechnology industry. Ms. Butler joins Awakn from Vectura Group plc, where she was the Group Financial Controller leading the team's strategic, finance and M&A activity. Prior to that she was Head of Finance for EMEA Cell Therapy (Kite Europe) and EMEA Controller for Gilead Sciences Inc from April 2016 to December 2019. Previously, she also spent four years at Anglo American plc and nine years at Ernst & Young LLP.
James Collins – COO
James Collins is a senior business leader and mental health champion with 17 years of experience with Accenture Strategy, seven years as MD, designing and delivering corporate, digital and operating model strategies. Collins holds a BSc and MPhil in Psychology from University College London (UCL).
Shaun McNulty – CSO
Shaun McNulty is an experienced biotechnology executive with over 20 years of experience in drug development with Pfizer, GSK, Syntaxin, ImmBio, Biosceptre and Inflection Biosciences.
McNulty holds a D. Phil from the University of York and researched CNS biology and signaling at the University of Cambridge, UK.
Prof. Celia Morgan – Ketamine Lead
Celia is a Professor of Psychopharmacology at the University
of Exeter in the United Kingdom. Prof. Morgan completed her undergraduate degree and Ph.D at University College London (UCL) . After her Ph.D Prof. Morgan worked at University of Melbourne as a visiting research fellow, returning to UCL for a fellowship and then Lectureship. She joined University of Exeter as a Senior Lecturer in 2013 and was given a Chair in Psychopharmacology in 2015
Dr. Laurie Higbed – Lead Psychologist
Laurie is an experienced clinical psychologist. Laurie has worked as a lead therapist on clinical trials using MDMA and psilocybin-assisted psychotherapy and has a special interest in working with complex trauma, Addictions and the use of psychedelic therapy to treat a range of mental health difficulties.
Laurie is registered with the Health and Care Professions Council (HCPC) and is a member of the Association of Clinical Psychologists (ACPUK).
Prof. David Nutt – Chief Research Officer, Chair of Preclinical and Clinical Advisory Boards
Prof. David Nutt is currently the Edmond J. Safra Professor of Neuropsychopharmacology and Director of the Neuropsychopharmacology Unit in the Division of Brain Sciences. After 11+ entry to Bristol Grammar School David was awarded an Open Scholarship to Downing College Cambridge and then completed his medical training at Guy's Hospital London, continuing in neurology to MRCP. In 1988, he set up the Psychopharmacology Unit in Bristol University, an interdisciplinary research grouping spanning the departments of Psychiatry and Pharmacology, before moving to Imperial College London in December 2008 where he leads a similar group with a particular focus on brain imaging especially PET. He is currently Chair of DrugScience (formally the Independent Scientific Committee on Drugs (ISCD)). He was previously President of the European Brain Council, the European College of Neuropsychopharmacology (ECNP), the British Neuroscience Association (BNA) and the British Association of Psychopharmacology (BAP).
Prof. Barbara Mason – Advisor
Barbara J. Mason, Ph.D. is Director of the Pearson Center for Alcoholism and Addiction Research, Director of the Laboratory of Clinical Psychopharmacology, and Pearson Family Professor in the Department of Molecular Medicine at The Scripps Research Institute, La Jolla, CA. Dr. Mason's work in medication development for the treatment of substance use disorder has been recognized with the Smithers Distinguished Scientist Award from the American Society of Addiction Medicine, a MERIT Award from the National Institutes of Health (NIH), the Dean's Senior Clinical Research Award from the University of Miami School of Medicine, and the Andrew W. Mellon Foundation Teacher-Scientist Award from Weill Cornell University Medical College.
Paul Carter – Independent Director
Paul Carter is a seasoned international BioPharma leader with an outstanding and proven track record. He has over 25 years of senior executive experience, specializing in commercialization, regional leadership, and mergers and acquisitions. Mr. Carter is currently a Board Director and Committee Chair of four US-listed BioPharma companies HutchMed PLC, Mallinckrodt Pharmaceuticals, Immatics NV, and VectivBio Inc. Prior to this, Mr. Carter served as Executive Vice-President and Chief Commercial Officer of Gilead Sciences Inc., where he was responsible for the company's worldwide commercial activity, including $33 billion of revenue in 2015 and launching several of the biggest selling prescription drugs of all time. Before that Mr. Carter had senior leadership roles in GSK (and its legacy companies), including head of GSK China and head of Smith Kline Beecham Russia.
Keep reading…
Show less
window.REBELMOUSE_LOWEST_TASKS_QUEUE.push(function(){
var scrollableElement = document.body; //document.getElementById('scrollableElement');
scrollableElement.addEventListener('wheel', checkScrollDirection);
function checkScrollDirection(event) { if (checkScrollDirectionIsUp(event)) { //console.log('UP'); document.body.classList.remove('scroll__down'); } else { //console.log('Down'); document.body.classList.add('scroll__down'); } }
function checkScrollDirectionIsUp(event) { if (event.wheelDelta) { return event.wheelDelta > 0; } return event.deltaY < 0; } }); window.REBELMOUSE_LOWEST_TASKS_QUEUE.push(function(){ !function(f,b,e,v,n,t,s){if(f.fbq)return;n=f.fbq=function(){n.callMethod? n.callMethod.apply(n,arguments):n.queue.push(arguments)}; if(!f._fbq)f._fbq=n;n.push=n;n.loaded=!0;n.version='2.0'; n.queue=[];t=b.createElement(e);t.async=!0; t.src=v;s=b.getElementsByTagName(e)[0]; s.parentNode.insertBefore(t,s)}(window,document,'script','https://connect.facebook.net/en_US/fbevents.js'); fbq('init', '2388824518086528'); }); window.REBELMOUSE_LOWEST_TASKS_QUEUE.push(function(){ document.addEventListener("mouseleave", function(event) { const localKey = "ModalShown"; if ( window.__INNGlobalVars.isFreeReport || window.__INNGlobalVars.activeSection === "my-inn" || window.localStorage.getItem(localKey) ) { return false } if ( event.clientY <= 0 || event.clientX <= 0 || (event.clientX >= window.innerWidth || event.clientY >= window.innerHeight) ) { console.log("I'm out"); let adWrp = document.querySelector("#floater-ad-unit"); let adWrpClose = document.querySelector("#floater-ad-unit--close"); if (adWrp && adWrpClose) { adWrp.classList.toggle("hidden"); googletag.cmd.push(function() { googletag.display('inn_floater'); }); adWrpClose.addEventListener("click", function(e) { e.preventDefault(); adWrp.classList.toggle("hidden"); return false; }, false);
window.localStorage.setItem(localKey, 1); } } });
});



Source link